NATIONAL ANIMAL CONTROL & HUMANE OFFICER ACADEMY (NACHO)
Certified Animal Control and Cruelty Investigation Training
The National Animal Control & Humane Officer Academy (NACHO) provides law enforcement and animal welfare/animal control personnel with training that equips them with the tools needed, not only for duties in animal control, but also animal cruelty investigations.
The NACHO Academy, consisting of 120 hours total, will provide instruction in most aspects of animal control and animal cruelty investigations. Module A should be taken first, but can be followed by the remaining modules in any order.
COVID-19 Response & Update
We remain committed to keeping the safety and health of those involved in our trainings at the forefront of all we do. We continue to monitor the ever-changing impacts of COVID-19 as well as federal, state and local restrictions that guide if and how we can safely conduct classes.
We are hopeful that travel and gathering limitations will ease enough by July to hold classes with precautionary measures in place. In addition to our previously scheduled classes, we have added three additional NACHO classes to our schedule, locations and dates have been added below. Please stay tuned to our websites and social media for more information; we will post updates as we know more. Thank you for your understanding and continued interest in our training.
As some of you may have seen over the past few weeks, the official partnership between NACA and Code 3 Associates will be ending September 2020. Many questions and concerns have been expressed by the students and agencies we both serve, and we hope to provide a positive direction as we move forward into new and exciting endeavors. Although the official partnership is dissolving, both NACA and Code 3 are dedicated to providing exceptional training nationwide.
Patrons can look forward to refreshed training programs, new learning opportunities through online training, and new perspectives from agency independent programs. NACA and Code 3 mutually agree to continue our efforts to network our resources in the future when applicable to provide a support system to the Animal Control Officers and Animal Welfare Professionals that continue to expand their skills and knowledge.
We look forward to your continued participation in both NACA and Code 3 programs, and we look forward to bringing you new training opportunities in the near future!

EXPERIENCE
"This school is great and very in depth. It hit points that I would never have guessed about. It was very thorough and broadened my horizons of what an ACO is and can do."
—Linda D

Module A Topics May Include
The Professional & Ethical Officer
Canine & Feline Identification
Search & Seizure, including Juveniles & Liability
Biosecurity & Zoonotic Diseases
Rabies & Quarantine
Injury Assessments & Veterinary Evaluations
Investigative Report Writing
Authority, Laws & Ordinances, Policies & Procedures
Interview & Behavior Analysis
Companion Animal Capture & Handling
Canine & Feline Behavior
Module B Topics May Include
Photography
Animal Fighting
Animal Hoarders (with tabletop exercise)
Cruelty Scene & Evidence Processing
Tense Argument & Confrontation Tactics
Basic Nutrition
Livestock ID & Behavior
Livestock Investigations
Case and Trial Preparation
Sworn Testimony (Practical)
Body Condition Scoring
Situational Awareness and Stress Management
Module C Topics May Include
Large Scale Impounds
Disaster Planning (with tabletop exercise)
Clandestine Labs Awareness
Hazardous Materials Awareness
Leveraging Social Media
Gender & Sexuality Awareness
The Cycle of Violence
Identifying Exotics, Non-traditional Pets & Wildlife
Handling Exotics, Non-traditional Pets & Wildlife (with hands-on practical)
Exotic Animal Investigations
Many of the topics included in this academy can be taught as stand-alone courses, please contact us if you are interested.
This academy is taught in partnership with Colorado State University. Upon successful completion, students will receive a certificate and are eligible to apply for continuing education credits from Colorado State University. Veterinary professionals may apply to receive CEUs from Colorado State University Veterinary Teaching Hospital.
Upon completion of Modules A, B, and C participants will be credentialed as a Code 3 Associates Certified Animal Cruelty Investigator. Since this course is updated from the former NACHO Academy, those credits may apply towards credentialing.
This training is accepted by Texas DHS for their ACO certification. If your state requires official approval of training to meet your certification needs, please contact us so we may pursue gaining appropriate approval.
Faculty
The faculty may include Charlotte J. Robinson D.V.M., Janee Boswell, Jim Boller, John Howley, Brett Huff, Jace Huggins, Krista Kurvers, Belinda Lewis M.S., CAWA, Debby MacDonald, Nan M. Stuart, and Jeff Wohler.
Dates and Locations
Online registration opens the NACA website in a new window.
You may register online with Code 3 Associates or download and submit a registration form.

| | | | | |
| --- | --- | --- | --- | --- |
| Module A | October 12-16, 2020 | Reno, NV | Download Flyer | Register Online |
| Module A | November 2-6, 2020 | Chicago, IL | Download Flyer | Registration Coming Soon |
| Module A | November 9-13, 2020 | Jackson, MS | Download Flyer | Registration Coming Soon |
| Module A | Nov 30-Dec 4, 2020 | Las Vegas, NV | Download Flyer | Registration Coming Soon |
| | | | | |
| Module B | September 21-25, 2020 | Marietta, GA | Download Flyer | Register Online |
| Module B | October 19-23, 2020 | Seattle, WA | Download Flyer | Registration Coming Soon |
| Module B | November 16-20, 2020 | Westland, MI | Download Flyer | Registration Coming Soon |
| | | | | |
| Module C | September 14-18, 2020 | Kannapolis, NC | Download Flyer | Register Online |
DO YOU NEED HELP WITH YOUR TRAINING EXPENSES?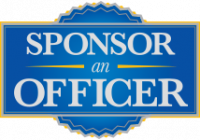 Reach out to your community for help – spread the word about our Sponsor an Officer program, and ask community members to designate their donations for your agency.
Or if you're in a position to help sponsor an officer, we thank you for your valuable contribution!