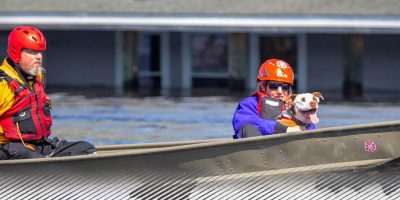 Code 3 Associates is a 501(c)3 non-profit dedicated to providing professional technical animal rescue and recovery to communities affected by man-made or natural disasters. We respond upon an official request for assistance from local Emergency Managers or jurisdictional authorities in charge of the animal rescue operations during a disaster.
Code 3's Riders on the Storm Animal Rescue Team and BART (Big Animal Rescue Truck) are ready to assist and support agencies during those incidents or events that exceed or severely challenge the agencies' ability to provide basic response services.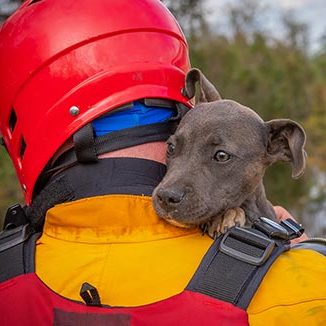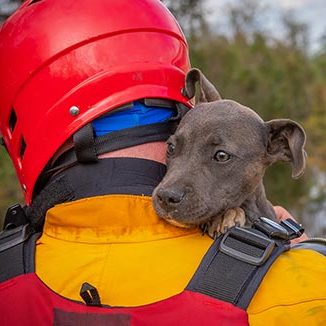 Riders on the Storm
Code 3's animal disaster response team members have been selected for their advanced level of training, their professional integrity, their animal handling skills and their expertise in search and rescue.
Big Animal Rescue Truck (BART)
BART is a 78,000 pound, 80-foot tractor trailer truck that carries animal rescue and disaster response equipment and acts as mobile command center for our Riders on the Storm.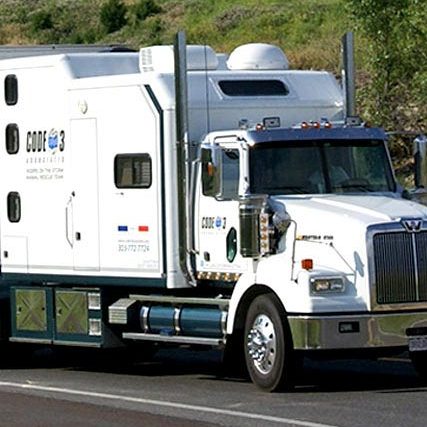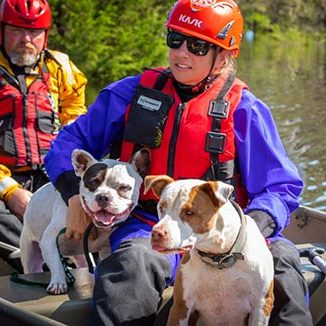 Memorandums of Understanding (MOU)
Code 3 Associates pre-establishes Memorandums of Understanding (MOU) and/or Mutual Aid Agreements (MAA) with communities for the request and deployment of the Code 3 teams and resources in the event of a disaster.

EXPERIENCE
"I love how everyone on the Code 3 team is about the mission and they know the mission is to help animals the best we can no one is there just to help themselves."
—Kerri D., Texas
We are only able to continue our mission through the generosity of those who support us.
We receive no governmental support even though we are routinely called upon by jurisdictions all over the continental US and Canada. There are no fees charged for the first week for our disaster response and we do not solicit donations while on-site.
We are supported primarily through tax-deductible donations outside of the disaster area, and we greatly appreciate your generous contributions!