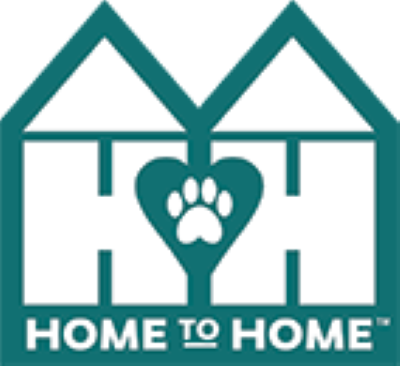 There's No Place Like Home
What do you do when disaster strikes and you own a pet? Do you take them with you? What if you're stuck in the most difficult situation of your life such as a hurricane or a fire and you have nowhere for your beloved pet to go let alone yourself and your family?
Pet owners can now find safe, temporary housing for their pets while dealing with disaster related displacement through Home To Home.
Code3 Associates partner, Home To Home keeps animals out of shelters through direct home placement. Although Home To Home was originally created as a pet rehoming platform, they now have the capability to offer temporary foster solutions when disaster strikes. Using our expertise in disaster, Code 3 assisted with the development of the program and will continue to work together to build our partnership.
"During emergencies, local animal shelters and rescues are often overwhelmed by the need to shelter and care for animals who need a temporary place to stay," Mandy Evans, Home To Home founder, said. "The Home To Home platform allows people to go online, create a profile for the pet, and connect directly to locals in their area willing to open up their homes to pets in need. This form of temporary fostering allows shelters to focus on animals who need more specialized care, or don't have anywhere else to go." Home To Home is open to all legal pets, from reptiles to farm animals and anything in between.
Thanks to a generous grant from The Bissell Pet Foundation, Home To Home was able to launch this temporary foster program for animals displaced by Hurricane Ian in September. The response has been amazing. Over 200 people have signed up to become a temporary foster home for an animal in need.
From a current pet owner displaced by Hurricane Ian, "All my animals are currently still in foster. We will have a new home sometime toward the end of November. This program has been a godsend for us when we didn't know what else to do."
About Home to Home
Home To Home™ is an interactive platform created to help families, people, and pets with the difficult task of transitioning pet ownership from one home to another. Oftentimes pets are taken to shelters when keeping a pet is no longer a possibility. Home To Home™ believes that pets should avoid a stay in an animal shelter and should instead be welcomed into loving homes.
About Bissell Pet Foundation
BISSELL Pet Foundation exists to support animal welfare organizations and provide resources to underserved communities. This includes helping to reduce the number of animals in shelters and rescues through pet adoption, spay/neuter programs, vaccinations, microchipping, and crisis and disaster response.