View our scheduled Training dates below. To register and/or read more about an event, select "See Info".
DO YOU NEED HELP WITH YOUR TRAINING EXPENSES?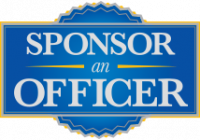 Reach out to your community for help – spread the word about our Sponsor an Officer program, and ask community members to designate their donations for your agency.
Or if you're in a position to help sponsor an officer, we thank you for your valuable contribution!