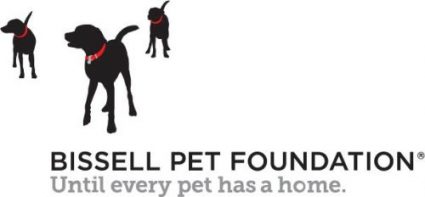 Teamwork Makes the Dream Work
Helen Keller once said, "Alone we can do so little; together we can do so much."
Code 3 Associates partnered with the Bissell Pet Foundation, to launch the
BISSELL Pet Foundation National Shelter Alliance. This new modern approach to shelter networking provides service and support for animal shelters facing a variety of urgent needs along with crisis management and stabilization.
Nowadays, many shelters are fighting to avoid euthanizing pets and are becoming overcrowded. The alternative is that they find themselves making difficult decisions to remain within their capacity for care. The housing crisis, staffing issues and lack of veterinarians have created a crisis that animal shelters have not experienced in many years. Plain and simple – shelters across the nation are overwhelmed and they need help. There is no single organization that can reach across the country, but a nationwide network of animal shelters can.
In April of 2021, when the Code 3 Associates and Bissell Pet Foundation's partnership was launched, the goal was to provide services to the shelters that needed us the most. What does this actually mean?
The Alliance program will support Code 3 Associates with placement of animals from cruelty and disaster situations; as well as work to prepare shelters for disaster planning and response. In addition, network shelter partners may provide transport referrals and opportunities for overwhelmed shelters, make training accessible for all shelters, and empower shelter staff by providing resources and referrals during crises.
"Code 3 Associates is excited to partner with BPF on this program to help achieve one of our mission goals of making a real difference for shelters at the boots-on-the-ground level", said Eric Thompson, Executive Director of Code 3 Associates. "Code 3 and BPF are combining efforts to build stronger, disaster capable communities for people and their pets."
"While we are embarking on an exciting time in animal welfare with many shelters no longer euthanizing for space, BISSELL Pet Foundation is focused on shelters that remain overwhelmed," said Cathy Bissell, Founder of BISSELL Pet Foundation. "Together, with Code 3 Associates and our incredible BPF National Shelter Alliance partners, we will break down the remaining barriers impacting pet homelessness
that include disaster preparedness and vital training and mentorship."
BPF and Code 3 Associates realized the need for crisis management of shelters across the country. Through shelter to shelter mentorship and training, the partners are able to meet shelters where they are, providing experts on the ground and much needed resources. With Code 3's expertise in animal welfare and disaster training, BISSELL Pet Foundation was able to fill the gaps where their programs were lacking. In turn, Code 3 Associates now has a much needed sheltering and outreach arm.
Why is Code 3's participation in the Alliance vital to animal shelters across the nation?
Due to climate changes, the magnitude of large – scale disasters seems to be on the rise every year. Shelters that do not have a plan in place are at risk of forced euthanasia due to space and or staff/ pet injuries. This is why having a disaster plan in place is key. These plans include: animal evacuation, animal handling training, supplies for community pets and local emergency contacts. The list goes on and on.
Code 3 offers discounts for training of BPF National Alliance participants, so they can use their expertise in the field, as well as discounts for underserved communities. We will even offer a free assessment of your current disaster plan and get you in touch with state and regional mentors for support in building and maintaining a disaster plan.
Does the BPF National Shelter Alliance only handle dogs and cats?
No way! The majority of shelters across the country have many types of animals from pigs, chickens, goats, horses and even reptiles. Code 3 offers large animal training and handling classes to ensure that agencies are prepared to handle all types of species, a lifesaving link in the disaster chain
The Alliance aims to work with local and national organizations to empower shelters, support their existing programs, and seek to build connections that strengthen state and regional networks. We want to provide a collective voice for animal shelters and the communities they serve.
About BISSELL Pet Foundation:
BISSELL Pet Foundation is a charitable 501(c)(3) nonprofit organization with a mission to help reduce the number of animals in shelters through pet adoption, spay/neuter programs, microchipping and emergency support. Founded in 2011 by Cathy Bissell,
BPF is an extension of her long-standing love for animals and commitment to their welfare. BPF has since partnered with over 5,200 shelters and rescues across the U.S. and Canada to help pets find loving homes. The foundation is supported by generous donors and BISSELL Homecare, Inc where every purchase saves pets.
To learn more, visit www.bissellpetfoundation.org.
For questions or more information, contact:
Kim Alboum, BISSELL Pet Foundation's Director of Shelter Outreach and Policy Development: kim.alboum@bissell.com
Eric Thompson, Executive Director of Code 3 Associates: ethompson@code3associates.org