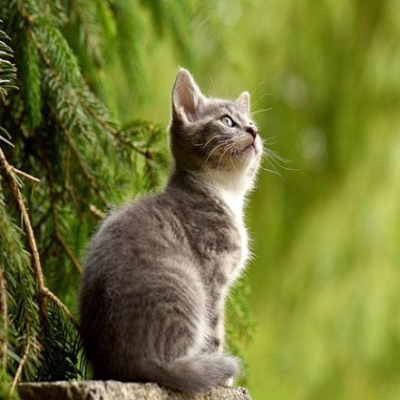 The Impact of Animal Rescue Efforts on Local Communities
Authored by Nicole McCray
Animal rescue efforts are important for local communities for so many reasons. Every year countless animal lives are saved by these organizations. Through proper rehabilitation and medical care, animals are able to go home happy and healthy to loving homes in their local communities.
Another important aspect of animal rescues is their advocacy for animal rights and promoting animal welfare policies. In this way, animal rescues are important not only for the animals they serve but also for the broader community as a whole. Let's explore the importance of animal rescues and their impact on animal welfare, public safety, and the community as a whole.
Benefits of Animal Rescues for Local Communities
Prioritizing Animal Welfare  
Around 6.3 million animals enter animal shelters each year. Sadly, only half of them end up getting adopted in their first year. There is an enormous need for rescuing animals. These missions take in animals that have been abandoned, abused, or neglected. They are then treated with the appropriate needed care.
This may include:
Providing shelter
Food
Water
Veterinary care
Depending on the circumstance in which the animal was rescued, it may need rehabilitation or even behavior training to re-adapt to society.
Reuniting Pets and Owners   
Not all pets are intentionally abandoned. In fact, something interesting to consider is that a natural disaster affects more than 83% of pet owners. Taking it a step further, less than half of pet owners have a plan or are prepared for these situations. This helps us understand better how animals may be separated from their owners during these times.
But natural disasters aren't the only thing that separates families from their furry friends. Sometimes a spook or a situation that frightens the dog or cat can lead to them bolting. The anxiety they feel after that may continue to push them to keep going.
Education and Awareness 
Not everyone is familiar with animal rescue efforts in their community. When these efforts spread, not only is it better to have all hands on deck to save animals, but the mission spreads to other communities. Getting animals off the street is not only safer for them but also safer for the community. Being educated on efforts that let you know who to call and what to do is vital!
Part of being educated on the topic is understanding that pets who have been abandoned for a variety of reasons may pick up infectious diseases. If they are in survival mode, they need to find food sources. They also may be on edge. Keeping streets clean and safe to help limit the spread of infectious diseases is a key benefit to local communities.
Ending Puppy Mills       
Mass breeding and puppy mills are incredibly dangerous to mothers who spend their entire lives giving birth in horrific conditions. Not only is the treatment of the mother inhumane, but the puppies don't get the adequate care they need either. This leads to them being sold with the likelihood of numerous health issues that become costly for the family and horrific for the dog.
Currently, 10,000 active puppy mills are estimated to be running in the United States. This leads to roughly 2.6 million puppies sold annually out of puppy mills. Animal rescues pair with authorities to investigate and help save the dogs from these conditions.
Protecting All Animals   
All walks of life are valued. Animal efforts go beyond puppies and kittens. Protecting our natural wildlife and precious animals such as The Bald Eagle or horses and so on are a part of animal rescue efforts.
Getting Involved with Local Community Rescues
It's clear that having animal rescue organizations around is a good thing for our communities. But what are the steps to get involved? Some people may not get involved because they are worried about time commitment or their qualifications. The best part is that there are many different avenues to be involved with when it comes to these important missions.
Volunteering your time is critical when there is an unplanned event such as a natural disaster. Contacting local or national organizations to ask where your time can be most useful is a big help. They may ask for field work, or sometimes it's volunteering on the phones to take in and give out information.
Donating money is an option for those who don't have time but have the resources. It's always useful for organizations because they have a variety of needs that are constantly updating. Running the website, buying animal products, and veterinarian costs are just a few examples. Be sure to read an organization's policy about where donations go.
For those who don't feel comfortable donating money, there is another option. Organizations will likely keep a running list of materials and supplies they need. If you can't find it, you can call the organization.
These are just a few examples! Contacting the organization directly can give you the best information on how to get involved. Even just reading up on efforts is important. Most, if not all, major cities have animal rescue efforts and organizations. For instance, Bond Vet Boston is one organization and veterinarian clinic of a few in New England.
Spreading the Word 
While getting directly involved is great, minimal-effort ideas like having a conversation about animal rescue is just as important. Understanding what they do and how they impact your own local community is a great place to start.
Many people, even pet owners themselves, are surprised to learn the efforts and behind the scene happenings that go on with an organization. Just like we love to support local humanitarian efforts, it's wonderful to support animal rescue efforts.
You never know, you could end up making room for one more family member!