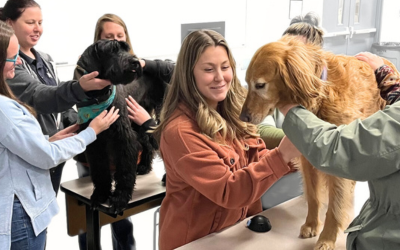 ESSENTIAL ANIMAL SERVICES TRAINING (EAST)
Credentialed Animal Control and Cruelty Investigation Training
Welcome to the Essential Animal Services Training (EAST), a comprehensive program that focuses on providing the best-in-class training for law enforcement and animal welfare/animal control personnel. Our multi-tiered curriculum is designed to equip you with the essential tools needed for your duties in animal control and animal cruelty investigations.
With a total of 120 hours of instruction, our EAST program will cover most aspects of animal control and animal cruelty investigations. We recommend that you start with Module A, but you can take the remaining modules in any order. Our practical, in-person training experience will provide you with hands-on learning opportunities that are not available in other programs.
We understand that some of the topics included in our academy can be taught as stand-alone courses. Please contact us if you are interested in any of these courses or if you have any questions about our EAST program. Join us today and enhance your animal control and welfare skills!
ESSENTIAL ANIMAL SERVICES TRAINING (EAST)
Credentialed Cruelty Investigation and Animal Control Training
It doesn't take a pandemic to know how essential Animal Control Officers, Investigators, and Animal Welfare Professionals are to their communities. The Essential Animal Services Training (EAST) provides a multi-tiered learning experience that focuses on in-person practical training. This curriculum provides law enforcement and animal welfare/animal control personnel with training that equips them with the tools needed, not only for duties in animal control, but also animal cruelty investigations.
Essential Animal Services Training, consisting of 120 hours total, will provide instruction in most aspects of animal control and animal cruelty investigations. Module A should be taken first, but can be followed by the remaining modules in any order.
Many of the topics included in this academy can be taught as stand-alone courses. Please contact us if you are interested.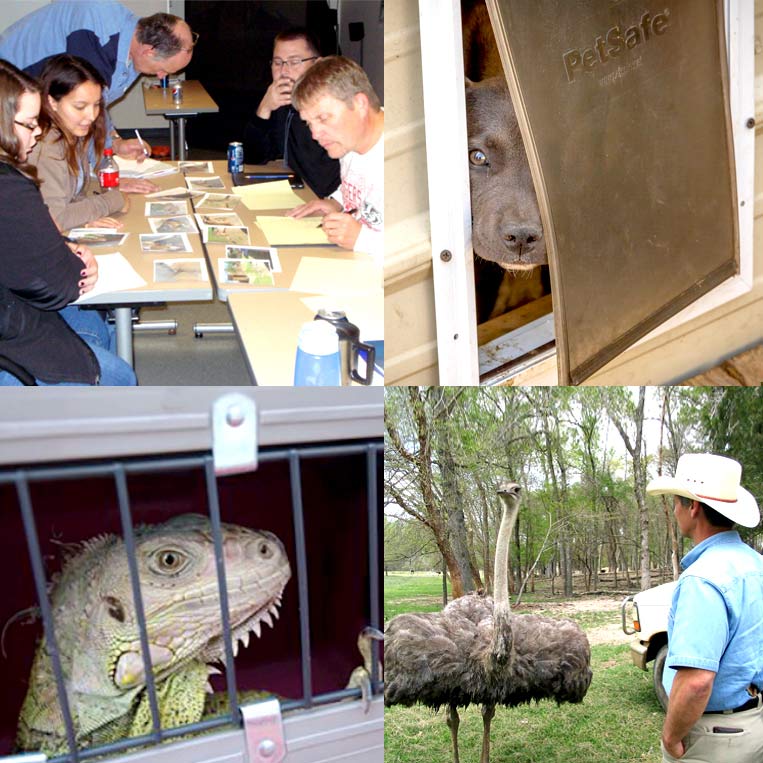 Module A Topics May Include
The Professional & Ethical Officer
Canine & Feline Identification
Search & Seizure, including Juveniles & Liability
Biosecurity & Zoonotic Diseases
Rabies & Quarantine
Injury Assessments & Veterinary Evaluations
Investigative Report Writing
Authority, Laws & Ordinances, Policies & Procedures
Interview & Behavior Analysis
Companion Animal Capture & Handling
Canine & Feline Behavior
Module B Topics May Include
Animal Cruelty Forensic Photography
Animal Fighting
Animal Hoarders (with tabletop exercise)
Cruelty Scene & Evidence Processing
Tense Argument & Confrontation Tactics
Basic Nutrition
Livestock ID & Behavior
Livestock Investigations
Courtroom Testimony (with Practical)
Body Condition Scoring of Dogs & Cats
Situational Awareness and Stress Management
Module C Topics May Include
Large Scale Impounds & Tabletop Exercise
Hazardous Environments Awareness
Intro to Veterinary Forensics
Leveraging Social Media
Principled Policing Concepts
Disaster Response Planning & Tabletop Exercise
Interpersonal Violence & Animal Cruelty
ACO Safety and Resiliency
Identifying Exotics, Non-traditional Pets & Wildlife
Handling Exotics, Non-traditional Pets & Wildlife, with hands-on practical
Exotic Animal Investigations
This academy is taught in partnership with Colorado State University. Upon successful completion, students will receive a certificate and are eligible to apply for continuing education credits from Colorado State University. Veterinary professionals may apply to receive CEUs from CSU Veterinary Teaching Hospital.
Upon completion of Modules A and B participants will be qualified as a Code 3 Associates Certified Animal Control Officer, completion of Modules A,B and C offers credentialing as a Certified Animal Cruelty Investigator, and the addition of both levels of Equine Investigations Academy will culminate with Master Animal Cruelty Investigator certification. Credits from previous Code 3 humane officer/cruelty investigations academies may apply. Learn More
Code 3 Associates is an approved provider of content which enhances professional competence and aligns with the 5 domains of the Certified Animal Welfare Administrator (CAWA) Exam specifications. Every hour of training equals 1 CE towards CAWA Recertification.
This training is accepted by Texas DHS for their ACO certification. If your state requires official approval of training to meet your certification needs, please contact us so we may pursue gaining appropriate approval.
Faculty
The faculty may include Chris Haddis, Jace Huggins, Krista Kurvers, Belinda Lewis M.S., CAWA, Debby MacDonald, Charlotte J. Robinson D.V.M., Todd Stosuy and Nan M. Stuart.
Virtual/Online Academy
Code 3 is adapting to the ever-changing learning environment, and now offers EAST Academy Modules A & B for online class attendance. Participants are able to attend class through a GoToMeeting portal and participate as if they are sitting in the classroom.  Virtual attendees will be required to take daily tests, attend the full class sessions and complete an additional project .  Please contact us for further information.
Downloadable EAST Schedule – this schedule may have classes listed that are not yet open for registration, stay tuned for those registrations to be available soon.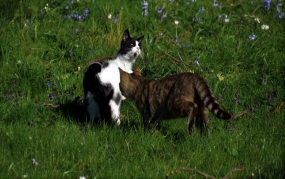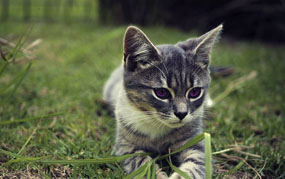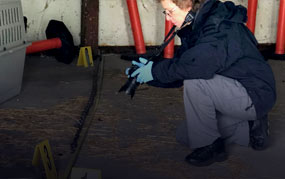 EAST Module B-In Person or Virtual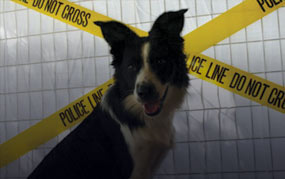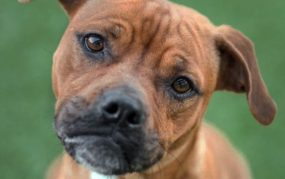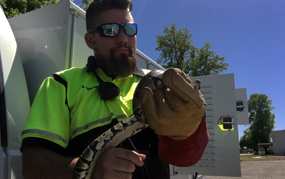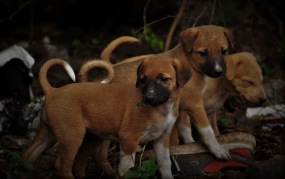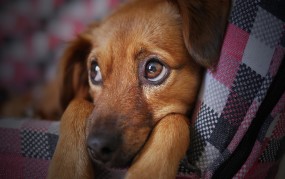 Discover Your Path in Animal Control and Animal Law Enforcement-Free
DO YOU NEED HELP WITH YOUR TRAINING EXPENSES?
Reach out to your community for help – spread the word about our Sponsor an Officer program, and ask community members to designate their donations for your agency.
Or if you're in a position to help sponsor an officer, we thank you for your valuable contribution!

EXPERIENCE
"Code 3 has the best animal training. Thank you so much for what you have done for us in the animal world. Please keep up the good work! You guys rock!"
—Angel C.