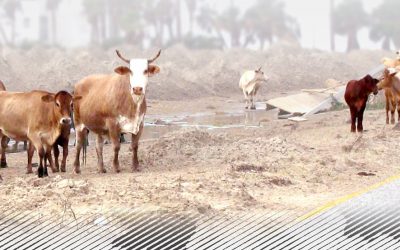 BIG USEFUL LIVESTOCK LESSONS (BULL)
Large Animal Behavior and Handling in Rescue
Our Big Useful Livestock Lessons class is designed to provide emergency responders and professionals with hands-on training and education on livestock rescue and large animal emergency situations.
This two-day course is open to fire, rescue, and law enforcement personnel, animal control officers, livestock professionals, community response teams, and veterinary professionals who may be called upon to assist with such emergencies.
Attendees will receive in-depth instruction on animal behavior, handling techniques, and proper rescue equipment and procedures. Our experienced instructors will provide a collaborative learning environment to ensure that attendees leave the course feeling confident and prepared to handle any livestock rescue or large animal emergency situation.
BIG USEFUL LIVESTOCK LESSONS (BULL)
Large Animal Behavior and Handling in Rescue
This two-day Big Useful Livestock Lessons class will bring rescuers up close and personal with the animals they may encounter and have to rescue.
This course was created for fire, rescue, and law enforcement personnel; animal control officers; livestock professionals and veterinary professionals; and anyone else who might be called upon to assist with livestock rescue and large animal emergency situations is encouraged to take this two-day course.

EXPERIENCE
"Very informative course. Easy course to process for new LE to learn about the agricultural side.
—Cody B.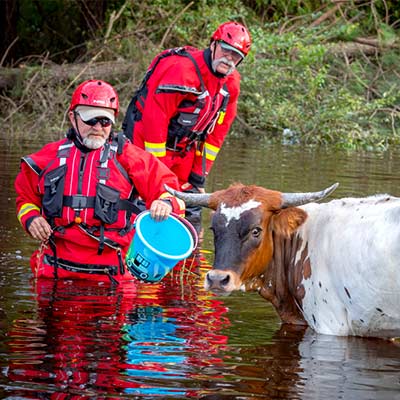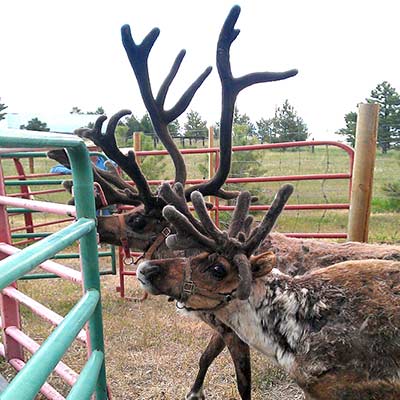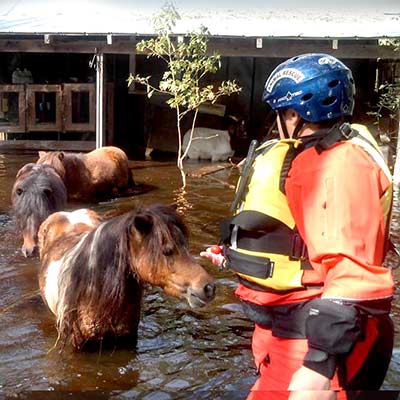 TRAINING FOR SITUATIONS INCLUDING:
A horse and rider over an embankment
A tractor trailer rolled over on the interstate hauling dozens of cows, horses or other livestock
Evacuating livestock during a disaster
Specialized skills and techniques help to maximize animal welfare as well as responder safety during livestock rescues.
Topics Include
Livestock behavior and handling
Veterinary perspectives for animal rescue
Basic ropes and knots for animal rescue
Trailer types, loading and extracting livestock in emergencies
Students will learn how to safely deal with large animals by understanding their behavior in stressful and emergency situations, and how to deal with animals after they are rescued. Participants will be exposed to different scenarios including how to affect a rescue by modifying and using equipment you already have; types of specialized equipment that can make rescue more efficient; rope and harnessing systems to move large animals; assisting the veterinary professional with triage and evaluation.
During this this two-day, 16-hour course participants will spend approximately 50% of their time participating in hands-on exercises and 50% in classroom instruction.
This academy is taught in partnership with Colorado State University for certification. Upon successful completion, students will receive a certificate and are eligible to apply for continuing education credits from Colorado State University. Veterinary professionals may apply to receive CEUs from Colorado State University Veterinary Teaching Hospital.
Requirements
Work gloves and sturdy closed-toe shoes or boots are required for participation in the BULL class.
Contact us if you are interested in scheduling a class in your area.
Download registration form (PDF opens in a new window)
No upcoming events in this category. View
all upcoming events
or contact us to host a class in your area.

DO YOU NEED HELP WITH YOUR TRAINING EXPENSES?
Reach out to your community for help – spread the word about our Sponsor an Officer program, and ask community members to designate their donations for your agency.
Or if you're in a position to help sponsor an officer, we thank you for your valuable contribution!