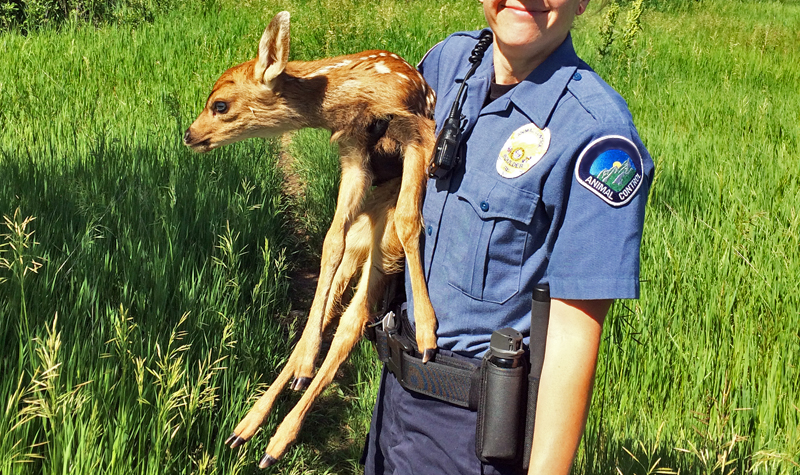 DONATIONS FOR ANIMAL CONTROL TRAINING
Sponsor an Officer

Have you ever gone past an animal that looks malnourished, injured, or abused and wondered if there was anything you could do to help?

Or wondered how the money you have donated to a national organization was spent and if it really helped the reason you gave in the first place?
There is a way for you to not only help animals in need with your donations, but to also specify where your donation is used – in your town, your county, your state, an area you feel needs your help – you can tell us how you'd like us to use your donations for animal control training.
Donations given to our "Sponsor an Officer" program will provide scholarships for animal control officers, animal crime investigators and emergency responders to attend much needed training. Your donation can provide tuition as well as additional funds for travel or lodging if needed for personnel from law enforcement agencies, reputable animal welfare agencies, and emergency and disaster response agencies. Donors can tell us where they would like their dollars spent, and can be as specific as their own town to as broad as the entire country.
Officers and investigators benefiting from this program will gain valuable information they can take to the streets with them as they investigate animal related issues, from extreme abuse cases to neighborhood nuisance disputes, and everything in between. Whatever the problem may be in your own area – neglect, fighting, running at large, barking, dangerous animals and bites, etc. – you can make your neighborhood safer by having a part in the training of the people responsible to handle those issues.
Emergency responders will benefit from hands-on training and real life scenarios regarding technical animal rescue. From the aftermath of a tornado or flood, to the horse stuck in a pool or dog that has fallen down a well or gotten stuck on a ledge, you can provide a means for the persons tasked with rescuing animals out of harm's way to get the training to keep those animals and the people around them safe.
Officers and responders – you can reach out to your community to help with your training expenses! Talk to members of your community about our Sponsor an Officer program, and ask them to designate their donations for your agency.
We would love the opportunity to talk to you about this exciting program and answer any questions you may have. Please call us at (303) 772-7724, or you can email us to learn more about designating your donations for animal control officer training.