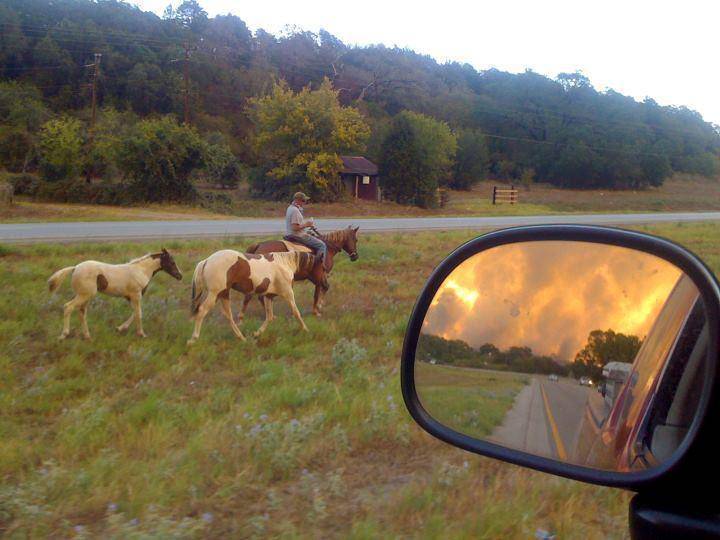 OFFICER TESTIMONIALS TO DISASTER RESPONSE TRAINING
These testimonials are many years old, but the stories we regularly hear from the officers in your communities are very similar. Code 3's training for disaster response provides officers with the skills they need to help their communities. Our training classes are just one of the ways that Code 3 is working to build Disaster Capable Communities for People and Pets.

June 24, 2013
A number of Code 3's friends & students were involved in animal evacuations and logistics during the Black Forest Fire near Colorado Springs, Colorado. We've heard from two of them, and couldn't be prouder of what they accomplished.
"A huge shout out to Nan Stuart and the entire training staff at Code 3 Associates. I've taken several classes from Code 3 over the years that included disaster management scenarios. Honestly these were skills I hoped I'd never have to use and really never thought I would. That was until the Black Forest Fire in Colorado, June 2013.  I got the call Tuesday night at 8:30 PM to open our local fairgrounds to house an anticipated couple of hundred animals that would be displaced by the fire in our county.  Immediately it all started coming back to me, everything from rescue coordination, how to handle intake, documentation and triage to resource management, donations and volunteer coordination.  In the end we housed nearly 500 animals from 3 counties including over 265 horses plus cattle, sheep, goats, dogs, cats, rabbits, parrots, mice and a couple of Yak's.  8 days and 96 hours of effort later and we had sent every last one of the 500 home with only one unidentified horse.  I'm proud to say our story was a success but it likely wouldn't have been without the training I got from Code 3.  It was spot on and helped our evacuation center run very smoothly while we handled the 500 displaced animals. All I can say is 'Code 3 – thank you!  I'll be back for more.'"
Spec. Dep. Greg Dieker, Elbert County Sheriff's Office, tasked with animal logistics at Elbert County Fairgrounds
"To Nan and those at Code 3 Associates – We appreciate everything you all do and there is no doubt that we would not have been able to rescue 673 animals out of the Black Forest Fire in basically three days, with zero injuries to our staff and no major damage to our equipment, if we were not trained and equipped to handle this large of an event. Thank you for all of your help and support.  Without it we would not have had the knowledge and skills to do what we did.
The Code 3 disaster response team was on standby during this event, and it was reassuring knowing Eric, Goose and the Code 3 team were only hours away.  In hindsight, and next time, I will be calling them immediately.  Our staff could have learned so much in this real world event.
So THANK YOU from the bottom of my heart for all of the help and support both myself and my team has received from Code 3.  I felt like you all were right there with us the whole time and it gave me the courage needed to command an operation like this."
Joseph Stafford, Humane Society of the Pikes Peak Region, Director of Animal Law Enforcement
For more information on our animal control training for disaster response, please check out our main Training page.